Atlas Siderea
Advorsan
Advorsan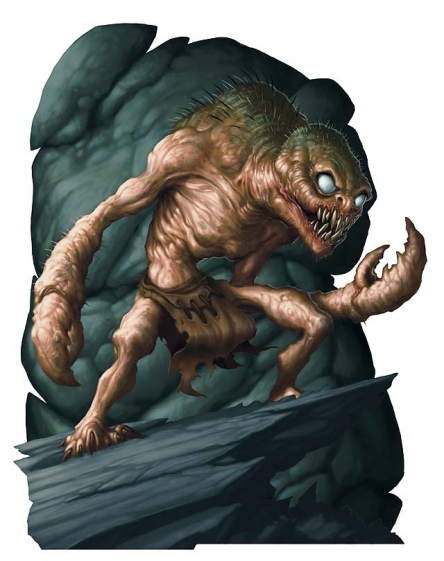 The Advorsans are an alien species from an unknown planet.
Physiology
Advorsans are large bipedal creatures with hunched postures, spindly limbs and a large toothy jaws. They have lobster-like claws instead of hands. The claws have little manual dexterity. Instead, they use their many-toed feet for fine manipulation. With the exception of long course bristles along their backs, Advorsans' rough hides are hairless. Advorsans have large, vestigial eyes that are milky white and sightless. Appear to communicate telepathically, and this communication is somehow related to an squid-like, tree-like fungus.
Culture
Unknown.
Government
Unknown.
Technology
Advorsans appear to have access to PL 8 technology.